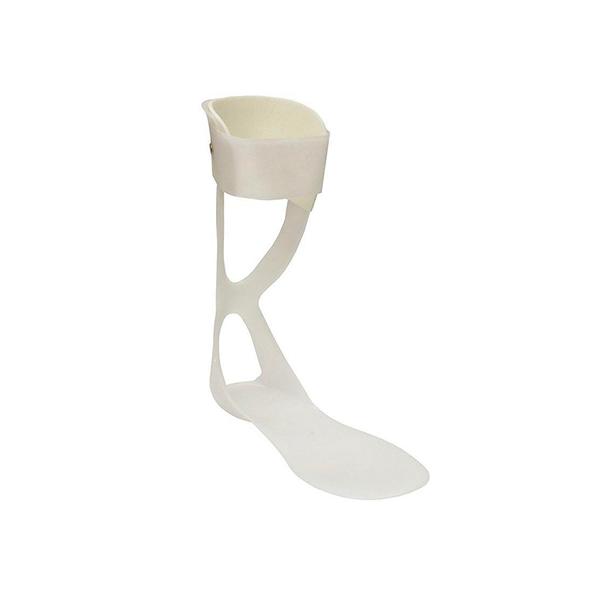 AFO Braces
AFO Braces
How to choose the right AFO Brace for Foot Drop. Drop Foot syndrome creates issues with mobility and balance. This increases the risk of injury from slips and falls, which can lead to more health issues. Fortunately there are a large selection of products engineered to address many of these different and complex mobility issues.
At Source Ortho, we stock only the best of these engineered AFO (ankle-foot orthosis) braces to aid in your treatment and recovery. Surgery and physical therapy can be expensive and time-consuming, in the meantime let us help you find the perfect brace to calm those nerves and help you regain your mobility.
Different degrees of drop foot require different types of support. The Most Common Swedish style AFO is inexpensive and provides basic support. We offer several styles to choose from. More supportive braces like the Ossur Dynamic AFO with carbon fiber provide more support but should only be used when directed by an HCP.
Save

$10.25

Save

$0.00

Comfortland Medical

Original price

$50.00

-

Original price

$50.00

This AFO Leaf Spring is made with injection-molded polypropylene, so it's light, strong, and has just the right amount of flexibility. This drop fo...

View full details

Original price

$50.00

-

Original price

$50.00

Save

$20.05

Save

$0.00

SourceMed

Original price

$60.00

-

Original price

$60.00

Easy to fit & comfortable to wear, our Premium Leaf Spring AFO brace is a prefabricated polypropylene ankle foot orthosis designed to support t...

View full details

Original price

$60.00

-

Original price

$60.00

Save

$0.00

Save

$0.00

Procare

Original price

$62.50

-

Original price

$62.50

Perfect for anyone suffering from drop foot syndrome or extreme weakening of the ankle joints as it provides lateral support for the foot and ankle...

View full details

Original price

$62.50

-

Original price

$62.50